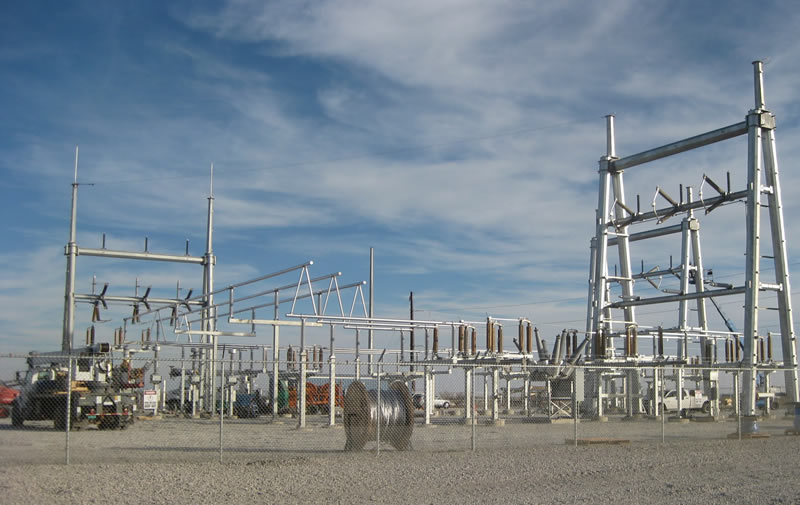 30 Mar

New Design Lets Mid-Kansas Electric Company Expand

In 2016, Wheatland Electric Cooperative and Mid-Kansas Electric Company began constructing more transmission and distribution lines to support growing power demands by businesses in southern Kansas. To support that work, Power Constructors, Inc. (a subsidiary of POWER Engineers, Inc.) tapped Energy Erectors to upgrade the 138-kilovolt Bluff Creek Substation along with a high voltage electric switchyard near Bluff City, Kan.

Energy Erectors' crews constructed the switchyard as a three-position, radial design, so Mid-Kansas Electric Company could expand in the future to a standard 138-kV three-position-ring bus or a breaker-and-a-half configuration. The original design included a line terminal for the Harper 138-kV line, a terminal for the Milan 138-kV line and a terminal for the Wheatland Electric Bluff City distribution substation.

Energy Erectors completed the project in March 2018 on behalf of Sunflower Electric Power Corporation, which then merged with Mid-Kansas Electric Co.